"How I met your Mother" Star Cobie Smulders is being reported as the front runner for the role of SHIELD Agent Maria Hill. Best known for her current role on "How I met your Mother" as television reporter Robin Scherbatsky, she stars along side well known stars such as Neil Patrick Harrison, Alyson Hannigan, and Jason Segel. Not a stranger to Sci-Fi roles, Cobie Smulders has also starred in the Shotime sci-fi Series Jeremiah and the short lived ABC series Veritas: The Quest. She had also been considered for the role of Wonder Woman in Joss Whedon's draft of the film. With a role like SHIELD Agent Maria Hill it would open the door for her to guest star in numerous Marvel movies, in the same way Samuel L. Jackson has been able to since taking on the role of SHIELD Agent Nick Fury.
While nothing has yet to be confirmed, Sam Jackson did let it slip out that he was audition several actresses for the role. The other actresses in contention for the role are: Morena Baccarin(V,Justice League Unlimited Black Canary), Jessica Lucas(The Covenant) and Mary Elizabeth Winstead(Scott Pilgrim vs. The World).
Maria Hill, born in Chicago, joined the United States armed forces, and later becomes an agent of S.H.I.E.L.D. Following the events of the Secret War, Nick Fury is forced into hiding. Viewed by the leaders of several nations as being both an efficient agent and, more importantly, not loyal to Fury, is appointed interim Executive Director of SHIELD.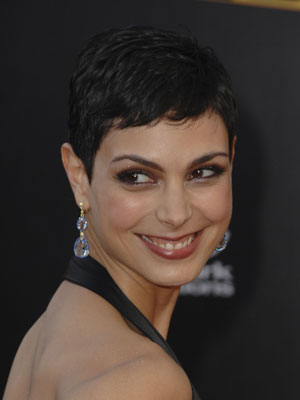 [Source]