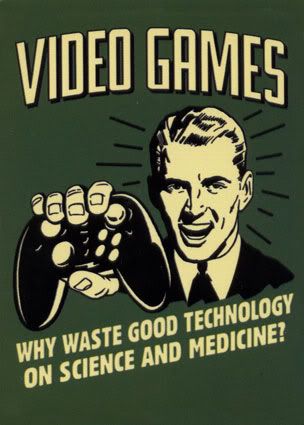 In the February issue of Woman's World Magazine, they had an interesting topic. It was about guilty pleasures that actually do you some good. One of them being, ofcourse video games! Playing video games is said to improve your "fluid" intelligence. This kind of intelligence helps you sort out patterns and process  new information.
How does a game  help in this matter? When you play a game you need to be quick and on your feet and it requires quick decision making skills. Your brain then becomes able to analyze information at a faster pace. In a study done at the University of Wisconison  people who played games  processed information  13% faster then non gamers.
So you know what that means kiddos , pick up your Street Fighter IV arcade stick and game the night away! It is good for you like a daily glass of O.J.
On a side note, watching the show "Heroes" improves concentration which is great for my ADD! Go Heroes!